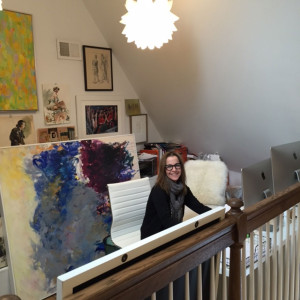 When did you open CSM Art & Frame?
I opened CSM in October of 1994. We are proud to say we are in our 21st year!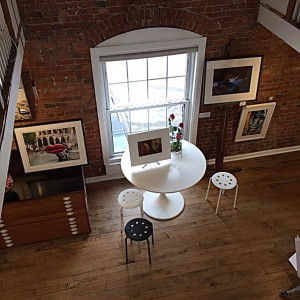 What is your background that led you to having an art gallery/ framing business?
I studied business management and art history at Ithaca College. I then received my Appraisers Certificate from NYU and worked at a local art gallery and auction house before forming my business.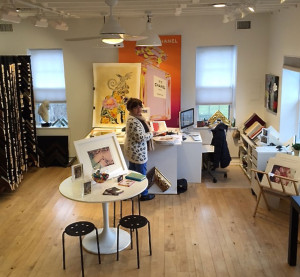 What do you enjoy most about what you do?
I continue to get excited when I place that perfect piece. I know I am meant to do this because after 21-years I still get that thrill.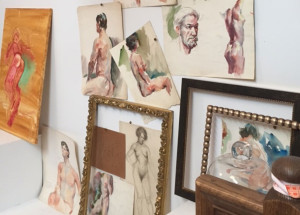 Your gallery is amazing. How did you come to be in this space?
As the business grew, we felt the need to look for a different kind of space. Our current move to our three-story carriage house with its exposed brick, natural light and high ceilings is so conducive for showing all different types of artistic mediums. The move enabled us to increase our custom framing service as well. We now carry more than 6,000 frames, which include lucite, gold leaf and a new collection of leather frames. We believe that how you view art makes such a difference, we are constantly reminded of it when we hang a new piece in this space.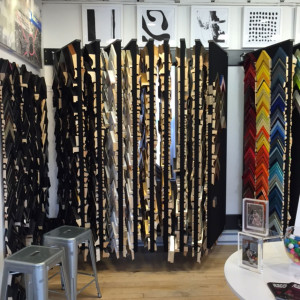 What kind of events do you have here?
Last year we threw a grand opening celebration and have since had several exhibitions. Our most recent event was a Valentine's inspired display that included playful and provocative pieces. In April we will be featuring "First Bloom 2016", a multimedia showcase of floral artwork. In the coming months we plan to do more collaborative events with the interior designers that we work with.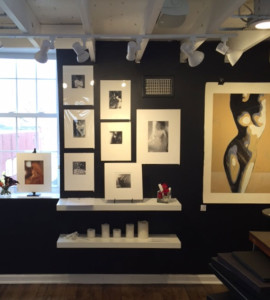 Buying art is such a personal thing. What advise can you offer to those just starting out?
Seeking the advice of a professional, whether with art or design, is important for those just starting to collect. However, one should buy what speaks to them on a personal and emotion level. When I see a piece and cannot stop thinking about it, then I know it is something I will enjoy for years to come (sadly, there were plenty of those pieces I went back for and they were gone).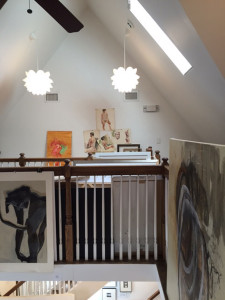 Do you have a personal favorite style of art?
There is not one specific medium or style that I consider to be my favorite. I love tiny etchings, but on any given day I might crave a big, bold colorful contemporary abstract. That is the great part about furnishing a home with a collection—you can use the art to give each room its own distinct character. Our gallery offers a very diverse selection of art so we can help our clients achieve that goal. Buy what you love.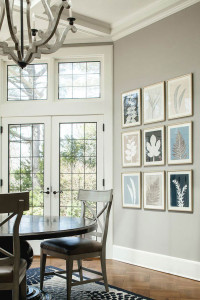 What is the trick to creating a gallery wall?
Start with one or two pieces to anchor the collection then build around it to balance and create something that feels collected over time. Each piece can be varied and unrelated to the others. They don't have to match. Custom designed framing can bring together the arrangement. We offer layout and install services.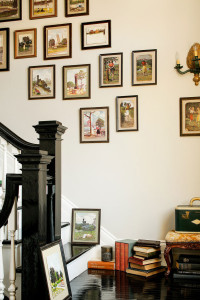 What do you like about having your business in downtown Chatham?
We are thrilled that we made the move to Chatham. The quaint town offers a myriad of shops and dining and is easily accessible by car and the NYC train lines. We are centrally located to a large interior design community as well as their clients.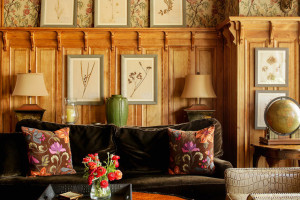 Three things that would surprise people about you?
I faint at Bris ceremonies, I don't like clowns and I broke my nose 3 times. I also can juggle (multi task simultaneously!)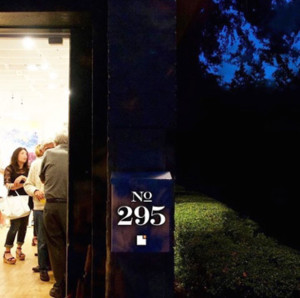 You live in South Orange. What is that like?
South Orange is a rich, culturally diverse community. I love attending a local neighborhood party and meeting playwrights, actors, editors literally down the street from my home. I am always amazed by the quality and quantity of talented artists right in my own backyard.
Visit CSM Art & Frame at 295 Main Street, (Carriage House) and check out their website here and blog here. Thanks Caryn!!