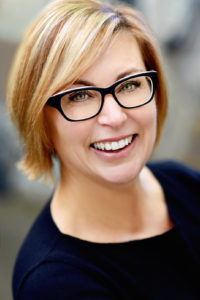 Natalie Farrell is the number one agent in Maplewood's Weichert office. She is also ranked in the Top 100 in the U.S. by America's Best Real Estate Agents – Real Trends. She is resourceful, loyal, full of energy and does what it takes to earn the approval and praise of those she works for. She knows the market inside and out and is the person you want on your team as you negotiate the real estate market in Maplewood, South Orange and the surrounding area.
Natalie Knows is her calling card because she makes it her business to know everything there is to know about local real estate.
Her knowledge of real estate and excellent sales record have earned her the prestigious NCJAR Circle of Excellence Award for the past eight years and rave reviews from her clients. Highly skilled at everything from marketing and staging to negotiating and closing the deal, Natalie gets it done. And, as well as she knows her business, she knows the people in the community. Between contractors, landscapers and inspectors to restaurateurs, merchants and teachers, Natalie is well connected and highly respected throughout Maplewood and South Orange and these connections are what make her unique and the one you want when buying or selling.
Growing up in New York City, Natalie worked at the family dry cleaning business from the time she could reach the register until she went to college. She attended FIT and earned a reputation, during her early career, as the go-to fashion stylist for A-list celebrities including Ben Stiller, Dave Matthews, Ethan Hawke and Lisa Loeb. Like many families in this diverse community, Natalie moved here from Manhattan with her husband Marc and their two daughters 16-years ago after discovering that South Orange and Maplewood share a similar city-like vibe to New York. She became a real estate agent within a few years of the move.
Recent testimonial
"Natalie Farrell is a stellar realtor, she has been our broker through two transactions and her services were used by a number of our friends in the area. Natalie is an artist when it comes to staging a home and she excels at coordinating the many players needed to make selling a house a success. In addition, Natalie has the passion and drive to go the extra mile in finding the right home for a buyer. Without a doubt, Natalie Farrell is a realtor who treats everyone as her "Best Customer."
– Garry & Leslie Jenkins
Awards
2018 NJAR Circle of Excellence Platinum Award
2017 NJAR Circle of Excellence Platinum Award
2016 NJAR Circle of Excellence Platinum Award
2015 NJAR Circle of Excellence Platinum Award
2014 NJAR Circle of Excellence Platinum Award
2013 NJAR Circle of Excellence Gold Award
2012 NJAR Circle of Excellence Silver Award
2011 NJAR Circle of Excellence Silver Award
2010 NJAR Circle of Excellence Silver Award
2009 NJAR Circle of Excellence Bronze Award