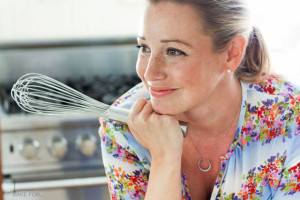 What prompted you to write your food blog, What Should I Make for..?
I have my family and friends to thank for the inspiration behind my blog. I can't tell you how many times I've received a text asking "What should I make for dinner tonight?" or "What's an easy recipe for ______?". It got me thinking that I should create a resource that could be easily accessed by others and allow me to store and catalog my recipes. The blog really feeds my creative side since I'm forever experimenting with new techniques and cuisines. Of course those comforting family favorites that really deserve to be shared are featured there as well.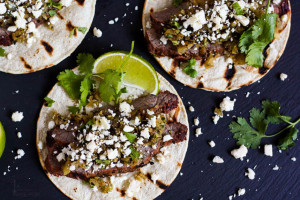 When and how did you get into cooking?
I've been cooking as long as I can remember. I hung around my grandma in the kitchen before I could see over the countertop and my mom taught me to cook a few dishes when I was 11 or 12. It wasn't long before I was making dinner every night for my family and trying my hand at whipping up various cookies and cakes after school. I didn't pursue a career in cooking until after college and working fulltime in recruiting/human resources, I found that banging around in the kitchen preserved my sanity after a long day behind a desk and one day took the leap to follow my passion. I attended culinary school at the Institute of Culinary Education and worked in Manhattan restaurants before moving to Maplewood to start a family. Since living in SOMA (we moved from Maplewood to South Orange in 2010) I've split my time between raising my sons and creating a baking business. I baked, decorated and delivered cookies, cupcakes and cake pops locally for my online bakery before deciding to close up shop and focus on the blog.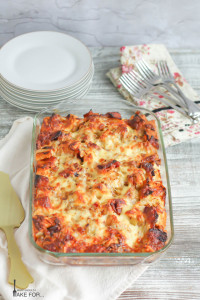 Cooking verses baking?
Ah, the age old question. I'm probably an even split which isn't usually the norm. I love the freedom of cooking…a splash here, a dash there; it really doesn't have to be exact to come out great. However, baking is a science and even the slightest variation can leave you with a hockey puck instead of a fluffy biscuit. As much as I enjoy the flexibility of cooking, I really do appreciate the order and structure to baking. Instead of right brain/left brain dominant, I guess I'm right down the middle.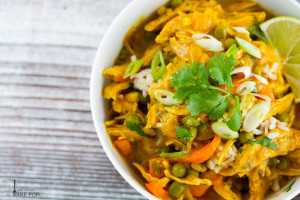 What is the secret to getting kids to eat healthy?
I've wrestled with that for years with my boys, ages 9 and 11. I've found the more that I pushed the leafy greens, the further they withdrew. I'm a big believer in moderation. I try to serve a well-balanced meal and not force them to be part of the clean-plate-club, no matter how much the Italian grandma in me resists. I'm okay with a little something sweet after dinner too, but maybe balance that with an apple or carrot sticks for their snacks.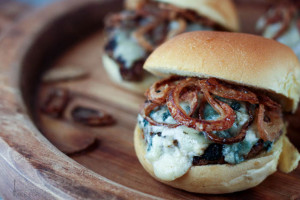 Three must-have's for throwing a great party?
1- Music – you thought I was going to say food first right? Nope, music sets the mood and puts people at ease as soon as they walk in the door. We always make a playlist and have it going throughout the house until the wee hours. 2- A grazing menu – If I'm throwing a big party I don't dare put anything out that requires a fork or knife. I focus on lots of finger foods, both hot and cold. This allows your guests to mingle and keep the party moving. 3- A specialty cocktail (or two) – Having a full bar for a large group can get costly and time consuming if you don't have a bartender. When I host a party, I always mix up a specialty cocktail or two for my guests in addition to serving wine/beer/soft drinks. Think sangria or margaritas in the summer, cranberry martinis for Christmas or a champagne cocktail or classic Manhattan on New Year's Eve.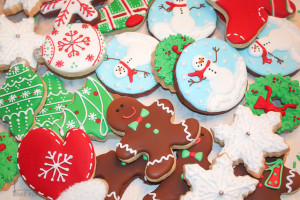 Your go to recipe for a simple appetizer?
Crostini! It's versatile and the perfect vessel for cheeses, tapenade, spreads, etc. Grab a baguette, slice it thinly, drizzle the slices with good olive oil and a sprinkle of salt and pepper. Then toast in the oven and top with your favorites, either store-bought or homemade. A go-to for me is crostini topped with fresh burrata or mozzarella, roasted tomatoes and a sprinkle of basil. I also love a big batch of flavored caramel popcorn (http://www.whatshouldimakefor.com/lemon-thyme-caramel-corn/). It's an easy nibble when guests are sipping and socializing.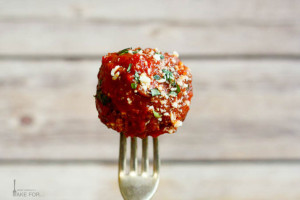 The key to holiday entertaining?
Make as much as possible in advance. I know we all end up hanging out in the kitchen at the end of the night, but no one should spend the whole evening in there, especially the host! Your guests have come to spend time with you, so prep as much as you can before they arrive so you can enjoy the conversation and a cocktail (or two)!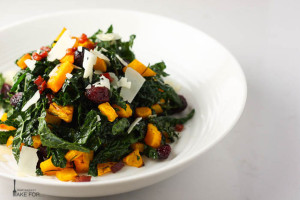 Recipe for simple holiday dessert?
I love to have something that looks vibrant on the plate. A favorite dessert for Christmas is a spiced poached pear in red wine. Poached pears are super simple to make, can be done in advance and are a lighter alternative to heavy Christmas puddings or cakes. Pretty decorated cookies are also fun to serve when the whole family gets together. My boys enjoy being able to choose their favorite design and love to help decorate them too.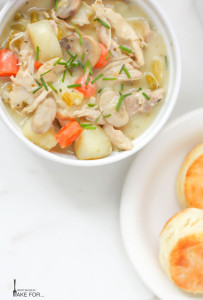 Three things that would surprise people about you?
1- I rarely cook for just myself. 2- I have a soft spot for a can of SpaghettiOs. 3- I love it when others cook for me. It's fun to be a guest too!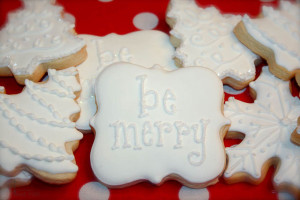 How did you chose to live in South Orange?
There are so many things to love about South Orange and Maplewood! We have a wonderfully diverse population, a vibrant artist community, and beautiful, unique homes on gorgeous tree-lined streets. I love that I can just as easily take a hike in the reservation or grab the train into the city, depending on my mood. The proximity to the city is a huge draw for my family since my husband works in Manhattan and I head in frequently to get my fix of the latest restaurants. Can't imagine raising a family anywhere else!
Check out Cathy's recipes and blog What Should I Make For…. here. Thanks Cathy!