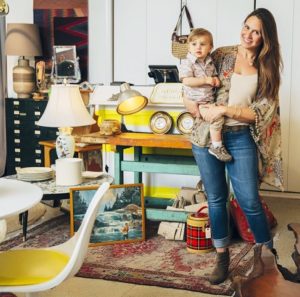 – Where did you grow up?
New Jersey, Northern Virginia, and Kansas City. But my time in Morris County, NJ, was formative. My mom was a serial renovator. She used to buy tumbledown houses, restore them, and resell them. My favorite was a 1736 stone farmhouse in Mendham. It had barns, a springhouse, and lots of land to explore. The original homeowners were buried in a tiny family cemetery a few blocks away in my former art teacher's backyard!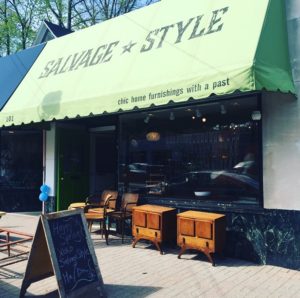 – When did you open Salvage Style?
I opened in October 2013. Having a vintage furniture shop has always been a dream. After moving to Maplewood from NYC in 2012, I quit my job as a full-time magazine editor to try something new and be more available to my family. I heard that a tiny retail space on Baker Street was for rent, and I jumped.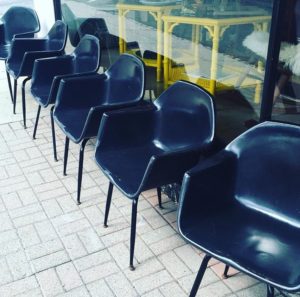 – What is your affiliation with This Old House?
I've been with TOH for 15 years. It's where I launched the Salvage Style brand, and published my DIY book, Salvage-Style Projects. Since opening the store, I just produce a handful of stories a year, but I've got a big one coming up in the June issue about how to design and outfit a killer outdoor room.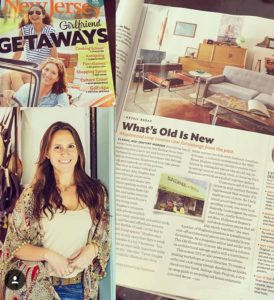 – You sell mostly mid-century modern. What is it about this period you like?
The clean lines, and all that gorgeous walnut and teak. It's also such a versatile style. It plays well with rustic, boho, and cottage.
– What's the best way to work one of your pieces into a traditional space?
I love to mix and match different styles. Maybe start out with some great Mad Men style barware. Or hang a stunning mid-century abstract painting. You're supposed to break rules with art.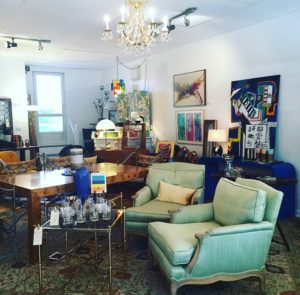 – You recently swapped stores with your neighbor, Ma/Da (formerly Alchemy Hour). What's that all about?
I needed more space for larger furniture and art. It worked out well because Julia recently opened a second location in Asbury Park. She wanted to stay in Maplewood, too, but needed a smaller footprint.
– Any other expansion plans? I do interior styling for a few customers. I'd like to do more of it. I help people live better with the things they have, and then just fill in with a few key accents and essentials.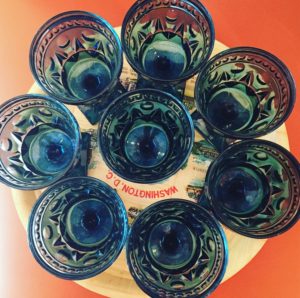 – Three things that would surprise people about you?
I followed the Grateful Dead in my teens. Love 'em. I'm pretty handy with power tools. And I starred in and produced a single episode of a DIY show while at This Old House. It never aired, but I still aspire to create a successful show. This time as a video series that's local, woman-focused, and way more fun.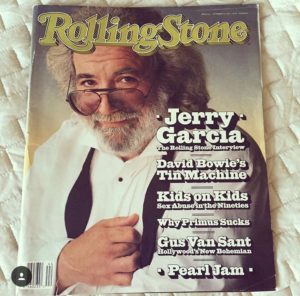 – What do you enjoy most about living and working in Maplewood?
It's my adopted hometown, it's where my kids go to school, and it's fiercely independent and entrepreneurial.