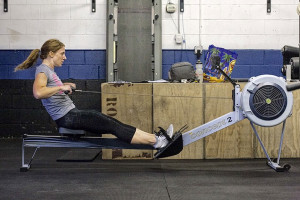 What exactly is CrossFit training?
It is officially defined as constantly varied, functional movements performed at high intensity. In plain terms, we push, pull, squat, run, jump and lift among other things. At Run Jump Lift we work on building strength, stamina and mobility as well as develop the mindset of an athlete. We encourage people of all fitness levels to try CrossFit – any workout can be modified according to the athlete's skill level.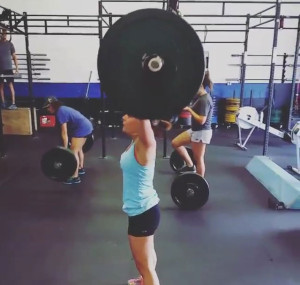 How does this differ from other workout programs?
CrossFit is never boring! Each day is a new workout that develops and tests different aspects of one's fitness. CrossFit's specialty is not specializing – so one day we might do rowing or running and another day our WOD (workout of the day) might be weightlifting or gymnastics or, most likely, a combination of all.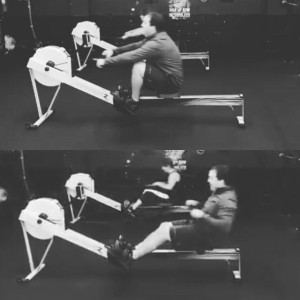 What made you become a trainer?
I fell in love with CrossFit when I first started working out at Run Jump Lift. Originally I didn't think of myself as an athlete. Working out at RJL changed me mentally and physically and I was inspired to become a coach so that I can help others get to the point where they believe they are capable of greatness. When someone gets into that mindset it not only makes them a badass at the gym, it carries over into their life outside the gym. I do one-on-one training as well as small group coaching.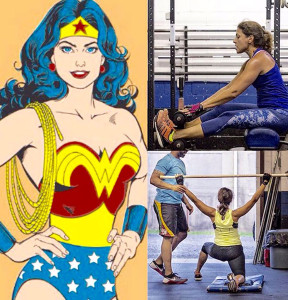 Do you have another job as well?
I am a hairstylist.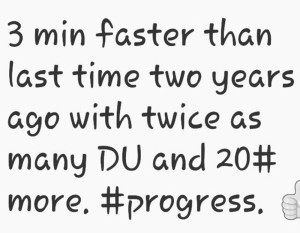 Where are you from originally?
I grew up in Middletown, NJ and moved to South Orange by way of Brooklyn.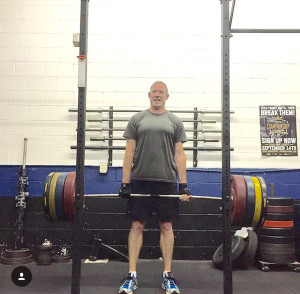 Is nutrition an important part of CrossFit training?
Many CrossFit athletes follow the Paleo diet (no grains, no legumes, no dairy) and others follow the Zone, but I do not believe in a one-size fits all diet. I think everyone should think of their body as a lab and experiment with what works for them. The one rule I do think works for everyone is to cut back or eliminate sugar in all forms.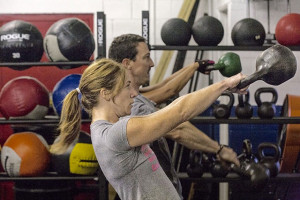 Motivational words for the novice or couch potato?
While many people have the preconceived notion that CrossFit is way too intense for a novice, it is scalable to any level. You will be encouraged to push yourself and reach outside your comfort zone, but the workouts aren't usually very long so before you know it you are done and can get on with the rest of your day. CrossFit is perfect for the person who does not want to spend hours at the gym slogging away on a treadmill or elliptical.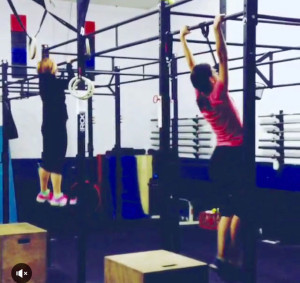 Tell us three things about you that would surprise people.
This is the first time in my life that I consider myself an athlete; I didn't play sports as a kid. I am an avid gardener and bird watcher. I worked as an art director in advertising for several years before making a career change.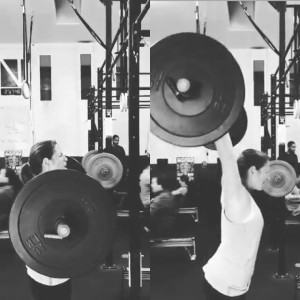 Why South Orange?
I love the community in South Orange. I have made some of my best friends since moving here. The diversity of people and the creativity that abounds in this town is amazing. And it's a very beautiful place to live.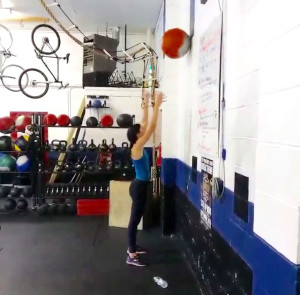 Check out Run Jump Lift at 372 Lackawanna Place, South Orange.
Or call to schedule a one-on-one training session with Katie 973-313-3187.
Visit their website here. Thanks Katie!